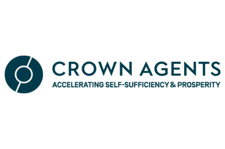 Expert Partners: Crown Agents Ltd
Improving the understanding of Colombia's finance sector of the impacts of climate change on institutional practices
This skill-share helped Colombia's Central Bank (Banco de la Republica) and the Financial Supervision Authority (Superintendenica Financiera) to identify the channels through which climate risks can affect financial stability in Colombia, and to map these risks on the financial system through a top-down stress testing methodology.
A series of workshops built awareness of the subject and showed the statistical approaches that could be adopted to perform stress tests on the Colombian financial system. Following a literature review, the experts also recommended the use of information on precipitation to assess the impacts of El Niño on financial stability variables at the national, departmental, and sector levels.
Finally, stress testing methodology focused on the energy sector was developed with economists from the counterpart institutions, and the financial impacts of adverse climate conditions on firms in the hydroelectric power sector were mapped.