The Kenya-UK PACT Country Programme has launched a portfolio working group that will accelerate impact in the Nature-based Solutions sector by enhancing collaboration among key stakeholders.
In October 2022 and March 2023, implementing partners from the Kenya-UK PACT Nature-based Solutions (NBS) portfolio met to deliberate on how best to continue working together to support a transformational change in the sector. These events brought together representatives from Kenya's Ministry of Environment, Climate Change and Forestry, the UK Government, other government agencies, implementing partners and other development partners. Participants had a unique opportunity to learn about each others' work, identify synergies and discuss solutions to shared challenges.


Opening the October workshop, Anne Angwenyi, Climate & Environment Adviser at the British High Commission said:
"Kenya has the ambitious target of 30% forest cover by 2032 and to achieve this a national strategy of growing over 15 billion trees has been developed. The Kenya-UK PACT portfolio addresses this target through our work in forest conservation, land restoration, policy and carbon markets. We hope that the sector working group will lead to enhanced coordination and a cohesive approach to attaining the transformative results we are looking for"

Discussion topics covered during the events included:
Critical barriers and innovations to enhance REDD+

Strategies for convergence between nature-based solutions and consumptive approaches to forest and landscape management

Challenges to sustaining institutional capacities in forests and landscape management and restoration

Identifying pathways for enhancing collaboration among actors with complementary climate action objectives.
Key recommendations were identified as a result of discussions, including the need for rigorous stakeholder engagement integrating gender equality and social inclusion, better identification of policy gaps and enhanced forestry research.
Stakeholders will continue to engage on important topics through the working group, with the next meeting scheduled to take place later this year.
Welcoming international collaboration on synergies for nature-based solutions during the March 2023 workshop, the Principal Secretary in the Ministry of Environment, Climate Change and Forestry, Kimotho Kimani said:
"The projects being funded by UK PACT present an important opportunity to provide harmonised policy solutions to key climate challenges and access to climate finance from REDD+ for Kenya. Some of these innovations will be showcased at the Pan-African climate summit to be hosted in the country in September 2023."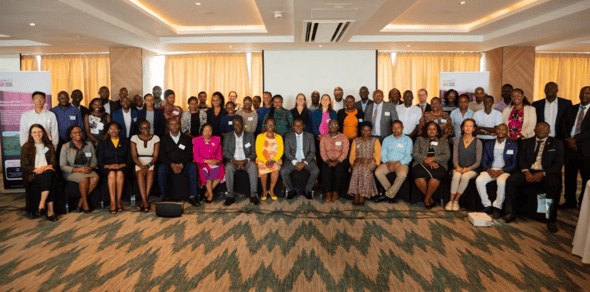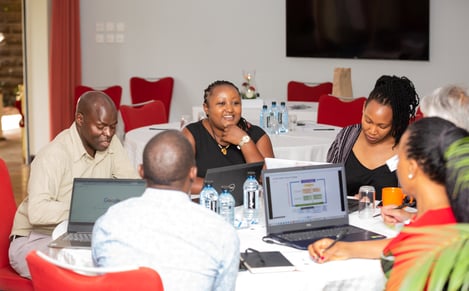 Visit our country programme page to read about our portfolio of projects funded under Kenya-UK PACT.