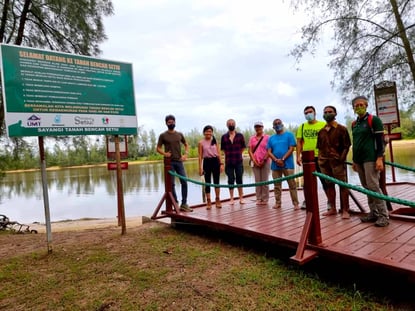 Malaysia is home to some of the world's most beautiful and biodiverse landscapes, with over half its total land area covered by forests. But it is also an increasingly big emitter, having doubled its emissions since 1990. I have always had a passion for climate action ever since my youth NGO-days, so having the opportunity to work with UK PACT has been a dream. During my two years as the Malaysia-UK PACT officer, I have had the privilege of seeing the impact of our UK PACT projects first hand. From delivering a renewable energy roadmap for rural communities in Sabah, to protecting the natural beauty of Terengganu forests, our projects have shown that there is ambition across many Malaysian States. Under this programme, the UK and Malaysia have built a fruitful partnership that can help Malaysia realise its climate aspirations.
Our five Malaysia-UK PACT projects were all unique but each of them showcased brilliant work. Highlights include: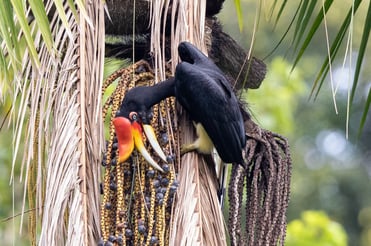 Nature-based solutions: My visit to the Kenyir Lake State Park in late 2021 showed me exactly the natural endowment we sought to preserve. From lush tropical greenery to fascinating wildlife such as the Rhinoceros Hornbill, it consolidated my desire to ensure that our forests remain intact. Our nature-based solutions project in Terengganu, delivered by NbS, a local organisation, was critical in getting endorsement from the State Economic Planning Unit to develop Terengganu's pilot carbon offset project – which will help protect the natural environment and habitats.

Renewable rural electrification: Visits to the State of Sabah showed the dire need for electricity access for villages that are isolated from the grid. Our project with Forever Sabah helped empower these local communities to take ownership of their energy security. The warmth they extended to our team, including our former High Commissioner, Charles Hay, during our visits will always remain as my lasting impression of Sabahan hospitality.

Low-carbon planning: Meeting local city council representatives in the beautiful Langkawi Island for the Low Carbon Planning System gave me a valuable insight into the challenges town planners face with regards to land use matters, and the capacity constraints they face. I'm pleased that Malaysia-UK PACT was able to facilitate peer-to-peer discussions amongst local city councils to share best practices and ensure sustainable outcomes.

Green Growth: The FCDO London team's visit to Malaysia over the new year was very exciting and fruitful. Our meeting with the State EXCO (Johor's highest level decision making body) proved to be pivotal in streamlining sustainability and green growth matters across all State actors and planning. The Green Growth Masterplan supported by PACT will be used as the framework for all sustainability and green growth initiatives in Johor.

Green Economy: Additionally, our visit to Sarawak taught us that the Green Economy Policy, developed by UK PACT, will be an important framework for sustainability initiatives for the State. I was pleased to learn that the UK is a key partner for Sarawak on decarbonisation, as it is keen to model its Net-Zero Plan following the UK's. Also, the recent visit of the Sarawak delegation to London, led by the State Premier, strengthened our close collaboration on climate.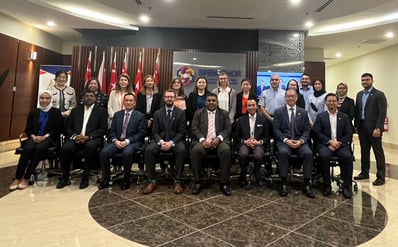 Key highlights from the visits, and my role in general, have been opportunities to strengthen the relationship between the UK and Malaysia, at a central government level. In Putrajaya, we hosted a session to identify Malaysia's interest to learn from the UK's Climate Change Act . I left the meeting feeling hopeful and proud, since the Climate Change Act was something I had always advocated for during my youth NGO days in university. We also facilitated a UK-Malaysia Carbon Markets Dialogue in which we were able to share information about the UK carbon markets space. Finally, we hosted a UK-Malaysia Climate Roundtable, involving over 100 participants from government, business sector and civil society to showcase UK support to Malaysia on climate and discuss priorities moving forward.

Going forwards, we will use UK PACT Skill-Shares to deliver technical assistance on decarbonisation. We recently delivered a sharing session on the UK's Climate Change Act, which was a huge success. In the pipeline we have many exciting skill-shares opportunities including on interconnectors, grid infrastructure and climate adaptation, so stay tuned.

UK PACT has left a marked impression that it can substantially contribute to an enabling environment for the country's Net-Zero aspirations and I am proud to have witnessed the progress that has been made.

---
About the author: Syaqil Suhaimi is the Malaysia-UK PACT Officer at the British High Commission in Malaysia.
The views expressed in this blog are the author's own personal views, not an official position of UK PACT.