COP27 showed time and time again how partnerships are driving action on the ground. Here's how UK PACT has been doing just that.
COP27 this year was held under the banner of 'Together for Implementation'. 30 years on since the adoption of the United Nations Framework Convention on Climate Change, it remains clear that close partnerships between countries and different sectors of society are essential if we are to achieve our global climate goals.

Partnership is at the heart of UK PACT.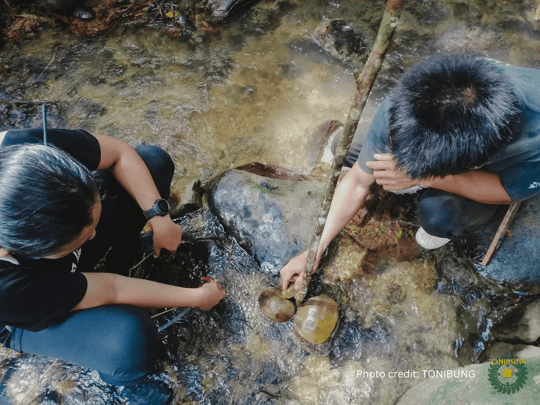 UK PACT is based on a strong partnership approach. Our projects and skill-share experts work closely with key stakeholders from across government, the private sector and civil society to support them in setting the ambitious policies and targets needed to address our global climate goals, and to mobilise the trillions in finance needed to turn those commitments into action.
And it is delivering results.
Since 2018, UK PACT has provided skills training to over 70,000 individuals, delivered almost 200 policy and practice recommendations and 350 knowledge and communication products, and contributed to the investment of around £600 million in support of reduced carbon emissions.
So how are we doing it?
Here are three ways in which UK PACT is supporting a just and ambitious net zero future.
1. Supporting people-centred just energy transitions.
The transition to clean and renewable energy must go hand in hand with the promotion of just and inclusive economic development.
In South Africa, UK PACT has been supporting efforts to accelerate the development of a green economy in Mpumalanga province, the heartland of South Africa's coal mining industry. Projects led by TIPS and GreenCape have brought together stakeholders from across the whole spectrum of society to build a platform for dialogue and identify opportunities in the local green economy that can contribute to regional economic diversification and job creation. By fostering the emergence of grassroots policy and project proposals, these initiatives are realising the possibility of a just energy transition that not only reduces emissions, but also promotes social inclusion, creates decent jobs and encourages increased investment and poverty reduction.
So far, the Mpumulanga Green Cluster Agency has identified around R75 billion-worth (~USD 4.2 billion) of green economy projects – with the potential to create over 13,000 jobs.
2. Unlocking the finance needed to implement climate actions.
Financing the transition to a net zero future remains one of the biggest challenges we face.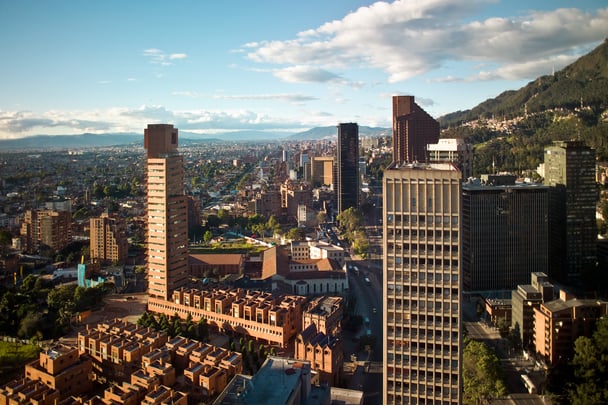 One of the countries UK PACT has been supporting in this sector is Colombia, which has emerged as one of Latin America's leading players in green finance innovation. Earlier this year Colombia marked a significant achievement with the design and launch of its Green Taxonomy at the New York Stock Exchange – the first of its kind in Latin America. Supported by UK PACT through the Climate Bonds Initiative, the Taxonomy is a classification system for establishing which investments can be considered sustainable, and has a core emphasis on land use – a sector that accounts for an estimated 59% of Colombia's greenhouse gas emissions. The Colombian Taxonomy has been touted as a future reference model to Latin America and beyond.
UK PACT has also been improving the understanding of climate risk impacts amongst Colombia's financial sector. A skill-share led by Crown Agents has supported the transfer of knowledge on climate stress testing in banks – an innovative approach pioneered by the Bank of England – to help inform policies and regulations that can safeguard the resilience and stability of the financial system going forward.
3. Ensuring no-one is left behind in the transition to a net zero future.
Climate change disproportionately impacts women, girls, and marginalised groups and communities – yet inclusive and collaborative solutions have the potential to unlock investments and generate innovations that can strengthen environmental, social and economic outcomes.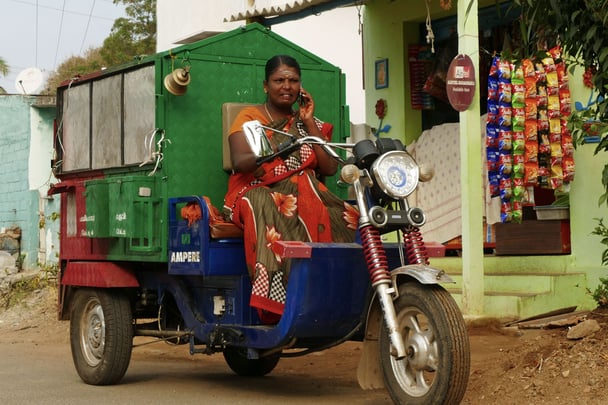 In Bangladesh, UK PACT has been supporting a project to increase the participation of women entrepreneurs in the development and financing of electric vehicle solutions within their businesses. The project, led by Ricardo Energy and Environment, identified key barriers to participation amongst both rural and urban women-led businesses, and sought to address some of the most challenging to these, including access to finance.

Meanwhile, in Malaysia, a project led by Forever Sabah has been pioneering the integration of local – and particularly indigenous – knowledge in informing feasibility studies for mini-grid installations in unconnected communities in Malaysian Borneo. The project has conducted surveys and focus groups to understand local needs, aspirations, and capacities for electrical power generation, and to inform the development of toolkits that provide these diverse communities with the understanding and materials they need to be able to design, plan and finance their own energy systems.
Real change happens for marginalised people when they gain access to the tools and skills they need to understand and participate in the co-design or even self-design of net zero solutions. Within UK PACT, we look for and support projects that aim to deliver greater diversity in decision-making, leadership, and programme planning in support of climate action. To support projects to align with this aim, UK PACT has developed and published a Gender and Social Inclusion (GESI) ambition statement and GESI guidance, both of which were referenced in the UK's most recent NDC submission.
Turning commitments into action.
UK PACT projects and skill-shares continue to pioneer the transfer of critical knowledge and skills for addressing the barriers and constraints to clean growth. Engaged and active partnership between countries, across government, the private sector and civil society, and among different technical sectors, holds the key to accelerating global progress towards a just and ambitious net zero future.
In 2023 and beyond, UK PACT will continue to support the design, financing and implementation of innovative and inclusive solutions that will keep us on the path to achieving net zero, and to realising the challenge of turning today's commitments into tomorrow's actions.