Accelerating a modal shift

to public and active transport is a key challenge that our cities face in addressing the decarbonisation of transport and delivering wider outcomes for our communities and the planet. But how do we make cycling a more attractive option and a natural daily travel choice?
Michael Chadney and Susan Claris of Arup explore a people and place-focused approach.
Transport is one of the biggest sources of global climate change, so decarbonisation of the transport sector is an urgent area for climate action. Creating strategies that reduce the demand for motorised journeys and make public transport, active mobility, and low emission modes more attractive is the goal. An increase in cycling in cities can also help deliver much wider economic, environmental, and social benefits too – such as vibrant communities, healthy lifestyles, improved air quality, mobility equity and reduced congestion.
As emphasised in Decarbonising transport: a better, greener Britain, cycling and walking are the ultimate forms of zero emission transport. Moreover, the UK has seen an increase in cycling and walking as a result of the COVID-19 pandemic and is therefore seeking to further embed and encourage active transport. By 2030, the UK aims to have half of all journeys in towns and cities by bike or walking.
UK PACT and its partners are currently helping cities in Latin America, Asia, and Africa to develop a range of sustainable mobility planning projects including planning for cycling to help address these challenges and opportunities. But what makes a great cycling plan?
Cycling for all — inclusive planning

To make cycling attractive and accessible to everyone, our cities must fully embed gender equality and social inclusion (GESI) considerations into an inclusive cycling planning approach. Cycling can help people access jobs and services, improve physical and mental wellbeing, and help reduce social and economic inequity. However, many people are currently excluded from cycling in our cities.

Despite large appetites from different demographic groups to start cycling, often large percentages of people aged over 65, disabled people, women, people at risk of deprivation and people from ethnic minority groups, never cycle. In Cycling for everyone: A guide for inclusive cycling in cities and towns Arup set out a range of tangible actions to help address this. This includes ideas to increase diversity and representation in decision-making in the transport sector, ensuring cycling infrastructure is fully inclusive and addressing personal safety and harassment through better route planning and route choices.
Project spotlight: 'Mini-Holland' – Waltham Forest, London, UK
Since 2013, the London Borough of Waltham Forest has been building a new sustainable travel infrastructure, prioritising walking and cycling and making streets safer for everyone. This comprehensive approach has resulted in more people walking and cycling and car use has gone down. Find out more here.
Understanding the needs of cyclists — comprehensive infrastructure design
There are five core design principles that respond to the needs of cyclists and represent the essential requirements to encourage more people to cycle. These are based on best practice both internationally and across the UK and are set out in the Department for Transport's Cycle Infrastructure Design:
Coherent – continuous, consistent and recognisable routes, linking popular destinations with neighbourhood areas.
Direct – direct cycle routes that avoid long detours, are based on desire lines and result in minimal
door-to-door delays.
Safe – safe and vibrant routes that provide individual security as well as routes that limit conflicts between cyclists and other road users.
Comfortable – cycle routes that have smooth surfaces, are well maintained, have gentle gradients
and avoid complex manoeuvres.
Attractive – cycle infrastructure that helps deliver great public spaces and is integrated with the surroundings to enhance the cycling experience.
Skill-share spotlight: Barrios Vitales, Bogota, Colombia

UK PACT is providing support to the city of Bogota in developing low-traffic neighbourhoods known as Barrios Vitales (Vital neighbourhoods). Sharing the UK's experience of 'Mini-Holland' schemes is a key part of this support to help promote sustainable mobility by creating the infrastructure to prioritise walking and cycling in these neighbourhoods.

Places for people — integrated transport and land use planning

To support a modal shift to public and active transport, we must create places for people rather than cars. The demand for travel is a function of land use distribution. As planners, we can encourage people to cycle if the masterplans for their communities help create a vibrant mixed-use environment where cycling is the logical choice, and an enjoyable choice. Smaller blocks and direct connections as well as comprehensive pedestrian networks and safe cycle lanes providing great accessibility are all important strategies. Integration with public transport is also required to support first and last mile connectivity and seamless journeys.
Fostering a cycling culture
UK PACT and its partners are supporting cycle planning and sustainable mobility across many cities in Colombia, Mexico and South Africa, amongst others. Each local context has its own unique challenges and opportunities as well as some common themes. Applying the relevant lessons learned from other cities within the local context is crucial. For example, developing a cycling culture in tropical cities requires careful consideration of "end-of-trip" facilities (e.g. showers, lockers etc), direct routes and shading.
But great cycle infrastructure alone does not guarantee success. Cities need to think beyond infrastructure in order to help foster a cycling culture. Example strategies include marketing, education, training and incentives to help support a new generation of cyclists. Comprehensive cycling plans will therefore evolve over many years, and their true impacts will not be seen in the short term.
Project spotlight: Strengthening the design of pop up active mobility infrastructure in Mexico
Against the backdrop of developing healthy communities, the mitigation of COVID-19, and climate change consequences, UK PACT, bikeNcity and the Mexican Government through the project RE-ACTIVA.MX are providing guidance and expertise to 15 cities in Mexico. The project showcases a 'places for people' approach including the planning, implementation, operation and evaluation of pop-up pedestrian, cycling and public space infrastructure. Equity, inclusion, and capability building are at the heart of the plans, with training for over 100 decision-makers from small and medium cities being carried out.
Beyond cycling
Another success factor to increase cycling in our cities is shifting the paradigm of our transport networks away from cars and motorbikes. Thinking beyond cycling measures, it is also important to manage competing alternatives using policy tools such as measures to control car/motorcycle parking, junction priorities and modal filters. To support this shift in thinking, another common theme in many cities is improving institutional and capacity development of city governments to help raise awareness of implementation challenges around policy and enforcement of rules and norms.
Despite the challenges, if we develop comprehensive and integrated plans for cycling that are people and place focused, we can help foster a cycling culture. This will help ensure sustainable mobility supports healthy and happy communities and contributes to the decarbonisation of transport.
Find out more on these topics and join the debate: register here for UK PACT's webinar on 6 October 2021:
Active mobility: inclusive cycling in cities and towns - Sustainable mobility webinar series, webinar 1
Reports featured in this blog: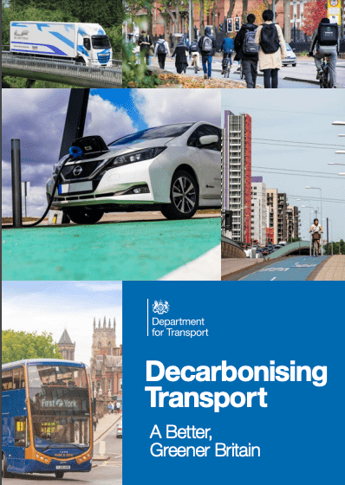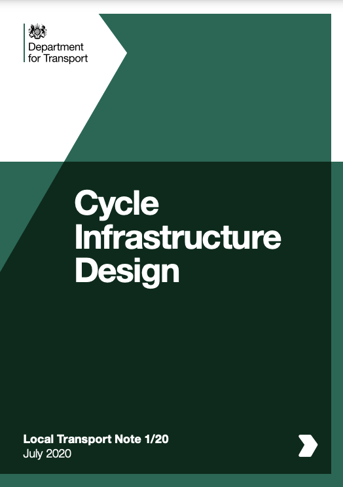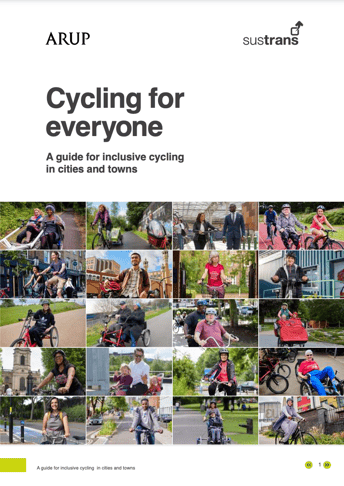 ---
About the authors:
Michael Chadney is a sustainable mobility specialist in Arup's Future Cities Hub in Singapore. Previously based in the UK and then seven years in Tokyo, Japan – he has a diverse portfolio of international development projects supporting active mobility in cities across Asia-Pacific. Susan Claris is an Associate Director in Arup's London office. She is a transport planner with more than 30 years' experience in active mobility around the world and leads Arup's walking and cycling work.
The views expressed in this blog are the authors' own personal views, not an official position of UK PACT.